Travel Medicine Links
CDC – U.S. Centers for Disease Control – Travelers Health Guide
Official U.S. government health recommendations for traveling. Provided by the U.S. Centers for Disease Control and Prevention (CDC)

http://wwwn.cdc.gov/travel/default.aspx
   

A list of the most recent Cruise Ship inspection scores:
http://wwwn.cdc.gov/vsp/InspectionQueryTool/Forms/InspectionGreenSheetRpt.aspx

The International Society of Travel Medicine (ISTM)
The International Society of Travel Medicine (ISTM) is committed to the promotion of healthy and safe travel. In cooperation with national and international health care providers, academic centers, the travel industry and the media, ISTM advocates and facilitates education, service, and research activities in the field of travel medicine.
  

World Health Organization (WHO)
World Health Organization – The WHO is the directing and coordinating authority for health within the United Nations system. It is responsible for providing leadership on global health matters, shaping the health research agenda, setting norms and standards, articulating evidence-based policy options, providing technical support to countries and monitoring and assessing health trends, aspects of health and disease related to travel.
  

http://www.who.int./topics/travel/en/

International travel can pose various risks to health, depending on the characteristics of both the traveler and the travel.  All people planning travel should become informed about the potential hazards of the countries they are traveling to and learn how to minimize any risk to their health.
  

This report provides information on the main health risks for travelers.

International Association for Medical Assistance to Travelers (IAMAT)
IAMAT is a non-profit organization established in 1960. Our aim is to advise travelers about health risks, the geographical distribution of diseases worldwide, immunization requirements for all countries, and to make competent medical care available to travelers by western-trained doctors who speak English besides their mother tongue.
  
   
Federal Aviation Administration
The FAA responsible for the safety of civil aviation. The Federal Aviation Act of 1958 created the agency under the name Federal Aviation Agency. We adopted our present name in 1967 when we became a part of the Department of Transportation. Our major roles include:

Regulating civil aviation to promote safety
Encouraging and developing civil aeronautics, including new aviation technology
Developing and operating a system of air traffic control and navigation for both civil and military aircraft
Researching and developing the National Airspace System and civil aeronautics
Developing and carrying out programs to control aircraft noise and other environmental effects of civil aviation
Regulating U.S. commercial space transportation
  
  
Other links:
As soon as you have confirmed your travel itinerary, you should schedule your appointment. Please bring the following information for the travel nurse to evaluate:
Detailed travel itinerary

List of current medications

Records of all previous immunizations
Call 904-722-TRIP (8747) today for more information!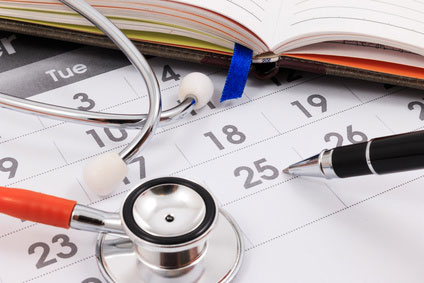 Current Travel Alerts