Frequently Asked Questions
Am I required to have certain immunizations for international travel?
Some countries require specific immunizations prior to entry.
Are routine vaccinations such as Tetanus and Hepatitis available at the Travel Clinic?
Yes. These are recommended for many travel itineraries
Are immunizations required for cruises?
Some countries will have yellow fever and malaria risks while in port. You may need immunization.
Can children and pregnant women receive immunizations?
Rules that pertain to adults are also applicable to children, with adjustments based on age and weight. Precautions are necessary for pregnant women. These special needs will be discussed during your clinic visit.
Will my insurance pay for this service?
Travel clinic services and immunizations are not covered by most insurance plans. Payment is required at the time of your visit. You may wish to submit a claim to your insurance with your receipt. Travel health insurance is available through your travel agency.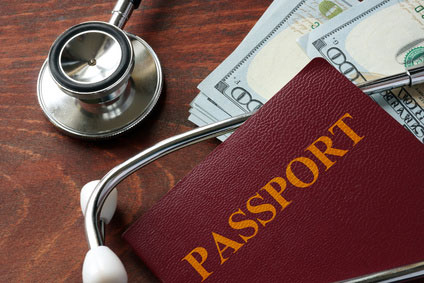 As soon as you have confirmed your travel itinerary, you should schedule your appointment. Please bring the following information for the travel nurse to evaluate:
Detailed travel itinerary

List of current medications

Records of all previous immunizations
Call 904-722-TRIP (8747) today for more information!